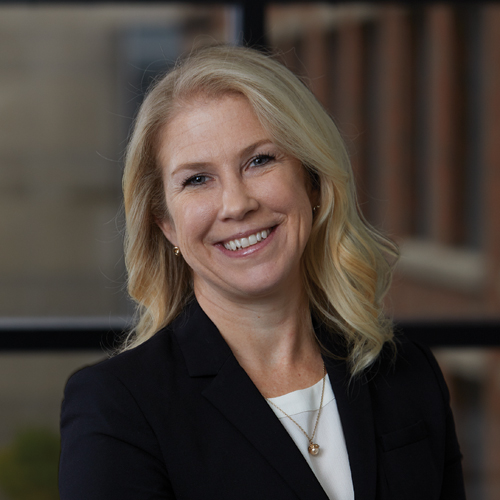 Key Service Areas
Agriculture Law and Industry Services
Environmental and Natural Resource Law
Real Estate Law
Legal Assistant - Debi Vigliarolo
Grand Rapids Location
55 Campau Avenue NW, Suite 300
Grand Rapids, Michigan 49503
Hastings Location
150 W Court St Suite A
Hastings, MI 49058
Holland Location
11377 James Street
Holland, Michigan 49422
About Audrey
What types of clients do you serve?
I serve clients ranging from individuals to large corporations with matters that include environmental permitting, agency rule-making and enforcement defense, regulatory compliance, pesticide regulation, ground contamination and cleanup, and food safety. Every set of circumstances is unique, and each is approached in a strategic manner that best suits that client's needs.
Initially practicing law in California, I focused primarily on natural resources law and policy, with an emphasis on water rights and water quality issues.  My practice expanded into matters involving contaminated property, underground storage tanks, including policy work for the state's UST reimbursement fund, chemical regulation (specific focus on pesticides), and consumer product labeling.  In addition to state law matters, I regularly dealt with legal issues arising under statutes such as the Federal Insecticide, Fungicide and Rodenticide Act, Food Safety Modernization Act, Food Drug and Cosmetic Act, and the Fair Packaging and Labeling Act.
What skills help you advise the client and achieve the best results or outcomes?
I have had the fortunate opportunities to work for a global corporation and to represent clients as outside counsel. Because of this diverse experience, I have a deep understanding of the "big picture" that clients should consider when confronting legal issues and I can offer a perspective of the broader consequences any action or solution may trigger. Being able to also translate technical and specific matters into an understandable application for clients has been key to successful outcomes.
What did you learn in your first year of practice that you still utilize today?
The importance of building lasting and positive relationships.
Education
University of the Pacific - McGeorge School of Law, JD with Distinction, 2009
Ferris State University, B.S., 2003