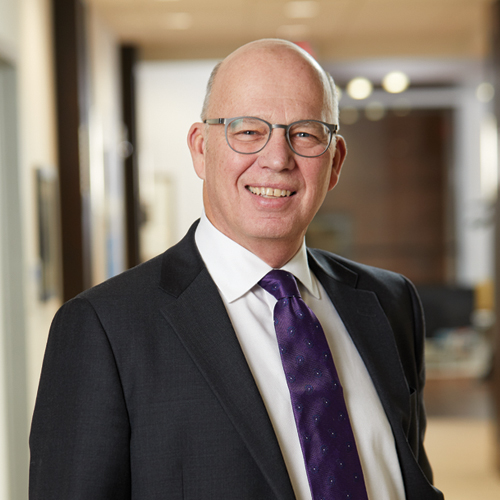 Key Service Areas
Insurance Defense
Personal Injury
Probate Litigation
legal assistant - Vickie Dawe
Grand Rapids Location
55 Campau Avenue NW, Suite 300
Grand Rapids, Michigan 49503
Holland Location
11377 James Street
Holland, Michigan 49422
About Marty
What types of legal issues do you help individuals and businesses resolve?
I work with my clients to find positive, practical and timely solutions to complex legal problems. My practice spans the areas of probate litigation including will and trust disputes and serious personal injury cases. I am in the unique position of having represented both the injured party as well as the insurance company. My thirty-two years of experience has taught me that every client is a unique individual with a compelling story to tell. My job is to listen closely to achieve the best possible result.
What sets you apart from other lawyers in your practice field?
I have had the privilege of handling hundreds of jury trials in state and federal courts since I started practicing in 1983. My ability to quickly and confidently assess the strengths and weaknesses of your case sets me apart. If the other side is unreasonable I will not hesitate to take your case to trial. If there is common ground I will find it; if not we will take it–together as a team.
How do any of your community interests or activities facilitate how you represent your client?
One of my community activities is to support marketing and development programs at Mary Free Bed Rehabilitation Hospital. Recently, my wife suffered serious catastrophic injuries requiring months of intense rehabilitation at the hospital. Together, we experienced the daily challenges on our long road back to restoring her freedom and independence. As a result, I better understand the mental and physical challenges of the critically injured and the struggles of families in turmoil. As an attorney and counselor serving in areas of probate and personal injury matters, I utilize this experience to defend my client's interests and identify the opportunities ahead.
Education
Villanova University Law School, J.D., 1983
Western Michigan University, B.B.A., Finance, cum laude, 1980
Insights
(July 7, 2018) "Man rolls jeep on beach dunes, sues rental company for $7.5 Million...
Read Article
View All