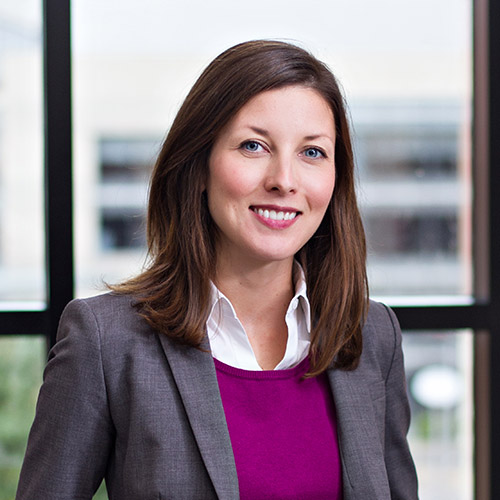 Key Service Areas
Human Resource and Employment Law
legal assistant - Sherry Dykstra
Grand Rapids Location
55 Campau Avenue NW, Suite 300
Grand Rapids, Michigan 49503
Holland Location
11377 James Street
Holland, Michigan 49422
About Zoe
How do you help businesses and individuals?
I work with businesses to manage a broad range of employment-related issues. Whether it is compliance education and planning, resolving workplace complaints, or defending a lawsuit, my goal is always to partner with each client and leverage my knowledge and experience to identify and minimize risk while helping to foster the desired workplace culture that will ultimately help their business run better.
What skills help you advise the client and achieve the best results or outcomes?
To me, best results and outcomes extend beyond any single legal issue or lawsuit. Rather, they are long-term objectives. That's why I find it important to treat every legal issue as an opportunity to learn, change, and adopt new practices that will position the client in a way that offers them even better outcomes in the future than they originally thought possible.
What did you learn in your first year of practice that you still utilize today?
Take the time to listen. You can't solve any problem if you don't understand it - and understanding includes more than just names, dates, and causes of action. Understanding includes history, context, and the perspective of both your client as well as the opposition. Taking time at the beginning of a project to listen and ask questions will save time in the end and provide for a more effective resolution.