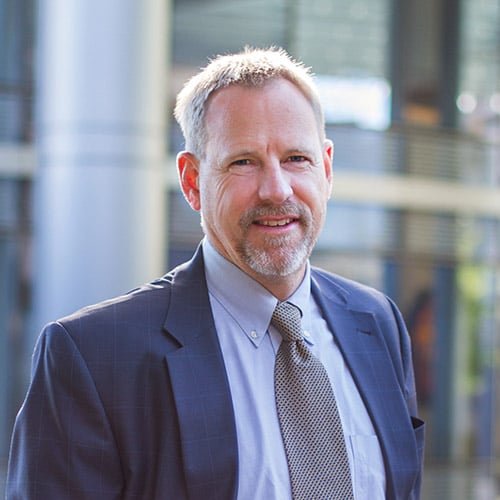 Key Service Areas
Defense of Physicians and professionals in Civil, Administrative, and Licensing Cases
Facilitative Mediation
legal assistant - Sara Bos
Grand Rapids Location
55 Campau Avenue NW, Suite 300
Grand Rapids, Michigan 49503
Holland Location
11377 James Street
Holland, Michigan 49422
About Douglas
What types of clients do you serve?
With my colleagues at Rhoades McKee, who work together as mutually supportive litigation groups and teams, I represent health care providers, lawyers, and other professionals in malpractice and licensing cases. I also represent individuals, businesses and insurance companies in various kinds of civil litigation. In addition, I am a facilitative mediator.
What sets you apart from other lawyers in your practice field?
I empathize with my professional clients and work very hard for them, drawing upon my extensive litigation experience at the administrative/licensing, trial and appellate levels. I have argued several times in the Michigan Supreme Court and frequently argue in the Michigan Court of Appeals. I have extensive experience with expert witnesses and related issues, and in successfully filing and defending Daubert motions. In addition, early in my career, I served a judicial clerkship in federal court, which has given me valuable insights and perspectives.
What has been the most exciting news you have had to deliver to a client?
Sometimes in licensing cases where I have defended health care providers, we have been able to convince the Board Conferees at Compliance Conferences to recommend dismissals. I was with my clients at the close of those Compliance Conferences when the recommendations for dismissal of the cases were delivered. It was very exciting and satisfying to see how elated my clients were when they received the news that their professional licenses were no longer threatened.
Education
Willamette University College of Law, J.D., 1988
Calvin College, B.A., 1982