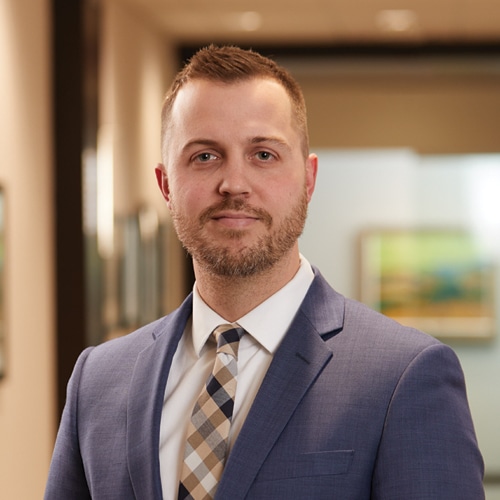 Key Service Areas
Commercial Litigation
Business Valuation Litigation
Personal Injury and No-Fault Litigation
legal assistant - Deb Pachulski
Grand Rapids Location
55 Campau Avenue NW, Suite 300
Grand Rapids, Michigan 49503
Hastings Location
150 W Court St Suite A
Hastings, MI 49058
Holland Location
11377 James Street
Holland, Michigan 49422
About Stephen
How do you help businesses and individuals?
I help businesses and owners navigate through their legal issues, often in the Michigan Business Courts. My experience includes representing clients in all sorts of business-related disputes, including those involving breach of contract, conversion and embezzlement, fraud, and breach of fiduciary duty. As part of my business-litigation practice, I also specialize in cases involving business-valuation and "business divorce" issues, such as shareholder-oppression, dissenter's rights, and divorce cases where a business interest is involved. I also have extensive experience in sales-commission disputes and claims under Michigan's procuring-cause doctrine and Sales Representative Commission Act. Finally, I routinely represent clients in personal-injury matters, including those injured in auto accidents and as a result of a negligence, as well as medical providers seeking recovery under Michigan's No-Fault Act.
What sets you apart from other lawyers in your practice field?
After graduating with a business degree, I have continued building my expertise by completing courses through the American Institute of Certified Public Accountants and American Society of Appraisers (ASA). I am currently taking the ASA's rigorous business-valuation courses, which require me to pass an exam after each course. To date, I have taken three of the four courses, passing all three. I also have had the privilege of representing many people who have suffered injuries due to another's negligence and understand the importance of being able to communicate the true extent of a client's damages. My experience includes trying a case to a jury in one of the most conservative counties in the state and obtaining a verdict and judgment that was more than three times what the insurance company ever offered to my clients.
What did you learn in your first year of practice that you still utilize today?
Preparation is key. I learned this early on in my career from working with some great litigators at our firm. They didn't just show up to court and, on the spot, present a winning argument. Instead, the end product – whether it was a written brief, an oral argument, or an opening statement at trial – was effective because of the effort that went into preparing for it.
Education
Valparaiso University School of Law, J.D., summa cum laude, 2006
Hope College, B.A., Business Management, summa cum laude, 2003