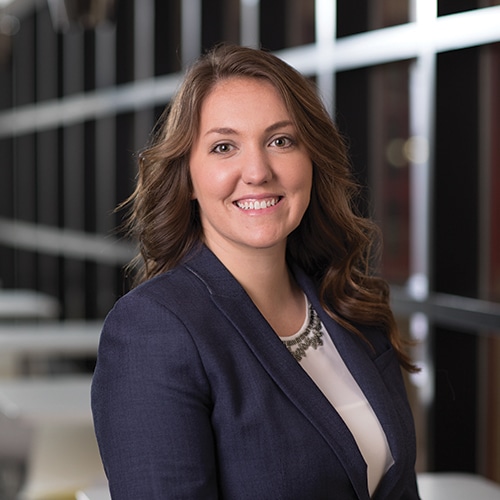 Key Service Areas
Estate Planning and Administration
Business and Corporate Law
Legal Assistant - Chris Myhre
Grand Rapids Location
55 Campau Avenue NW, Suite 300
Grand Rapids, Michigan 49503
Hastings Location
150 W Court St Suite A
Hastings, MI 49058
Holland Location
11377 James Street
Holland, Michigan 49422
About Andrea
How do you help businesses and individuals?
Growing up in family businesses has given me a unique insight into the practical realities of developing a successful business and the legal issues many business owners face. I strive to anticipate my clients' needs before they arise so that they are better equipped to perform in a competitive market. As a result, I am quick to respond to my clients' questions and I am determined to give them timely, accurate answers. Professionalism, integrity, and work ethic are of the utmost importance to me.
What sets you apart from other lawyers in your practice field?
My experience working as a law clerk on Kent County's Specialized Business Docket has made me more mindful of the legal implications of business decisions and better able to anticipate beneficial solutions.
How do any of your community interests or activities facilitate how you represent your client?
I take pride in facilitating and growing relationships. In order to do so, I am actively involved in the West Michigan community. My community participation provides me with the knowledge and resources to better address the important issues facing my clients. I have held several leadership roles and board member positions in local nonprofit organizations. I frequently attend business-oriented conferences to network and stay informed about current business trends that may affect my clients.
Education
Michigan State University College of Law, J.D., 2016
Indiana Wesleyan University, B.S. Business Management, B.S. Business Administration, cum laude, academic all-american, 2013
ICLE, Probate and Estate Planning Certificate Program