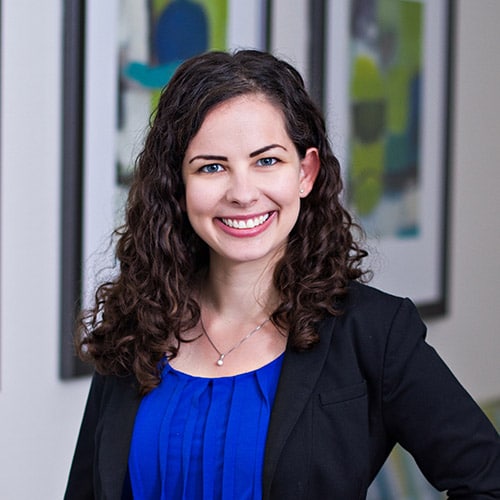 Key Service Areas
Agriculture Industry Services
Dispute Resolution and Litigation Services
Family Law & Divorce
legal assistant - Robin Takens
Grand Rapids Location
55 Campau Avenue NW, Suite 300
Grand Rapids, Michigan 49503
Hastings Location
150 W Court St Suite A
Hastings, MI 49058
Holland Location
11377 James Street
Holland, Michigan 49422
About Jackie
How do you help businesses and individuals?
I concentrate my practice in areas of real estate, environmental law, personal injury, and the H-2A Non-Immigrant Visa Program. As such, I help clients through a wide variety of legal issues, including advising on environmental compliance, all aspects of a purchase or sale of real estate, and addressing agricultural labor shortages.
What skills help you advise the client and achieve the best results or outcomes?
My litigation experience helps me anticipate future issues when completing transactional work for my clients and allows me to guide projects from start to finish.
What has been the most exciting news you have had to deliver to a client?
The H-2A Non-Immigrant Visa Program is a time-sensitive and document intensive process to bring agricultural workers to the United States. It makes my day each time I inform a client their application has finally been approved and they can move forward with their plans.
Education
University of Iowa College of Law, J.D., 2014
University of Michigan, B.A., 2010