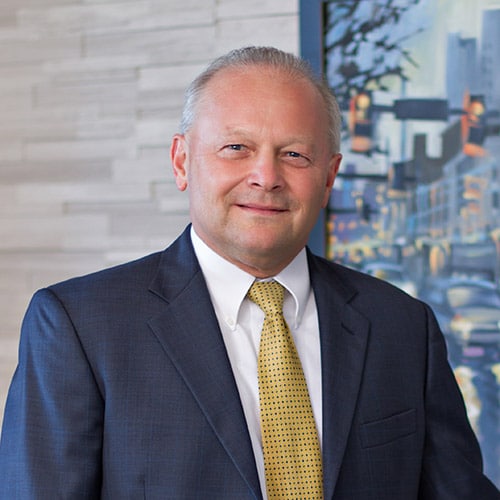 Key Service Areas
Agriculture Industry Services
Financial Institution Services
Tax Law
legal assistant - Kathy Haisma
Grand Rapids Location
55 Campau Avenue NW, Suite 300
Grand Rapids, Michigan 49503
Hastings Location
150 W Court St Suite A
Hastings, MI 49058
Holland Location
11377 James Street
Holland, Michigan 49422
About Terry
What types of legal issues do you help individuals and businesses resolve?
Taxes are difficult, both to calculate and to pay. I assist individuals and businesses to make informed decisions regarding transactions to receive tax benefits and advantages. If an individual or business is audited by a tax authority, I provide representation to ensure that the merit of their position is properly advocated to the tax authority and if necessary to the appellate or adjudication levels. When an individual or business is unable to pay taxes that are not in dispute, I use the resources of the firm to reach a resolution.
How have your skills evolved in your career?
I began my legal career representing the Internal Revenue Service. I gained an understanding of tax authorities from that experience which is utilized to advise individuals and businesses on the most efficient and effective approach to avoid tax controversies or to resolve tax controversies that have commenced. The 19 years of experience representing taxpayers has helped me to become creative in achieving positive results.
How do any of your community interests or activities facilitate how you represent your client?
As Chair of the Tax and Regulatory Affairs Committee of the Grand Rapids Chamber of Commerce, I am involved in advocating for tax legislation that will benefit West Michigan businesses and individuals and challenging legislation and policies that are detrimental. The Committee is made up of leaders from businesses, both regional and local, that drive our economy. Working with those business leaders to reach their goals has helped me become a better advocate for my clients.
Education
Valparaiso University, J.D.
University of Michigan, B.A.